Overview
Prague is the capital and largest city in the Czech Republic, the 14th largest city in the European Union and the historical capital of Bohemia. Situated in the north-west of the country on the Vltava river, the city is home to about 1.3 million people.
Prague has been a political, cultural and economic centre of central Europe complete with a rich history. Founded during the Romanesque and flourishing by the Gothic, Renaissance and Baroque eras, Prague was the capital of the Kingdom of Bohemia and the main residence of several Holy Roman Emperors, most notably of Charles IV (r. 1346–1378).
The city has more than ten major museums, along with numerous theatres, galleries, cinemas and other historical exhibits. Prague's art galleries may not have the allure of the Louvre, but Bohemian art offers much to admire, from the glowing Gothic altarpieces in the Convent of St Agnes, to the luscious art nouveau of Alfons Mucha, and the magnificent collection of 20th-century surrealists, cubists and constructivists in the Veletržní Palác. The weird and witty sculpture of David Černý punctuates Prague's public spaces, and the city itself offers a smorgasbord of stunning architecture, from the soaring verticals of Gothic and the exuberance of baroque to the sensual elegance of art nouveau and the chiselled cheekbones of cubist facades.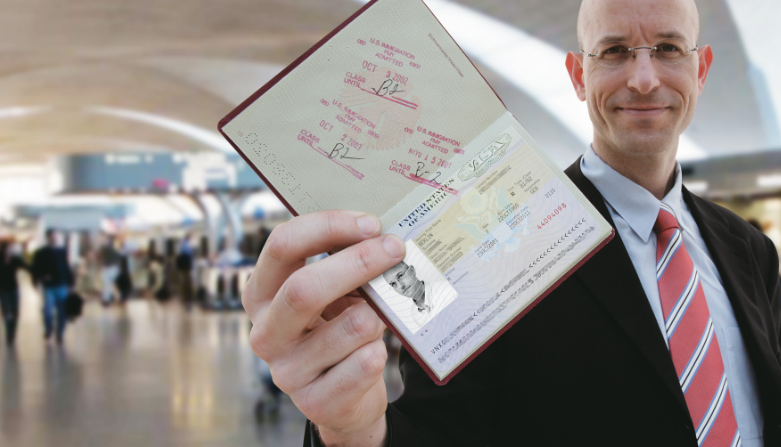 Information for tourists visiting Prague
Visas are NOT required for stays up to 90 days by citizens of:
(a) EU countries, UK (pre- and post-Brexit), Iceland, Liechtenstein, Norway, Switzerland;
(b) Albania*, Andorra, Antigua & Barbuda, Argentina, Australia, Bahamas, Barbados, Bosnia & Herzegovina*, Brazil, Brunei, Canada*, Chile, Costa Rica, Croatia, Guatemala, Honduras, Hong Kong*, Israel, Japan, Macedonia*, Macao*, Malaysia, Mauritius, Mexico, Monaco, Montenegro*, New Zealand, Nicaragua, Panama, Paraguay, Saint Christopher & Nevis, Salvador, San Marino, Serbia*, Seychelles, Singapore, South Korea, Taiwan*, Trinidad and Tobago, USA, Uruguay, Vatican, Venezuela.
*some restrictions apply.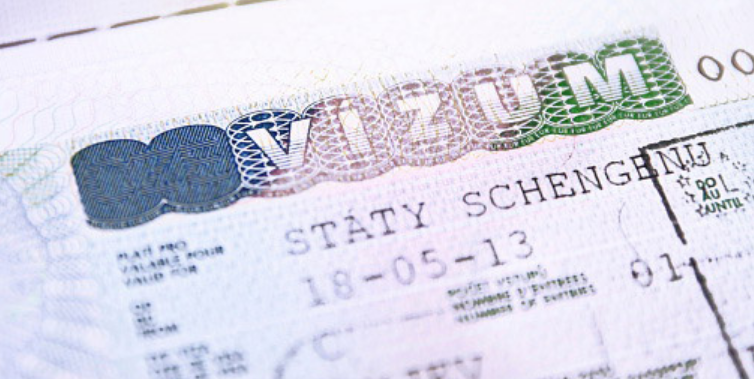 Visas for Prague and the Czech Republic
Visas are also NOT required in the following circumstances:
(a) Schengen (short-stay) visa: Where travellers arrive with a Schengen (short-stay) visa, either directly into the Czech Republic or via another Schengen area country, no further visa is required. This rule applies provided the Schengen (short-stay) visa was not issued by another EU country with a status of limited territorial validity; such visas are only issued in exceptional circumstances.
(b) Family members of an EU citizen: If a family member of an EU citizen who is not an EU citizen himself/herself holds a temporary or permanent residence permit in another EU country, he/she does not require a visa.
Where a visa is required to visit Prague, visitors will need to apply for a Schengen (short-term) visa (for a stay of up to 90 days). But note the following:
(a) Visas are not available at border crossings or at Prague Airport. If you require a visa and arrive without one, you will be refused entry to the Czech Republic.
(b) travellers with a visa must register with the police within 3 working days of arrival.
More information on visitors that require a visa is available here: Visit the Czech Republic with a visa.
Transportation
Prague has one of the best public transportation systems in Europe. The metro, trams and buses are used by two-thirds of Prague's population and cover the majority of the city and outskirts.
Prague Metro (Subway)
The Prague metro carries around 600 million passengers a year and about 40% of people choose it as their mode of public transport in Prague. The Prague subway is fast, efficient, clean and easy to use. Its three lines consist of about 62 km of tracks running mostly underground, and 61 stations. New stations continue to be added.
The Prague metro is only about 45 years old (it was first opened in 1974) and is mostly Russian-built.
Metro Lines
The three lines of the Prague metro currently are:
Line A (Green) runs east to west from Depo Hostivař to Nemocnice Motol and has 17 stations. The extension of line A with the new metro stops Bořislavka, Nádraží Veleslavín, Petřiny and Nemocnice Motol was opened on April 6, 2015. Line A should eventually run all the way to the Prague Airport, which is currently serviced only by bus.
Line B (Yellow) runs east to west from Černý most to Zličín and has 24 stations.
Line C (Red) runs north to south from Letňany to Háje and has 20 stations.
Line D (Blue) is planned to be built in the future.
Transfer Stations
There are three transfer stations in the city center where two subway lines intersect:
Můstek (lower end of Wenceslas Square) - lines A and B intersect
Muzeum (upper end of Wenceslas Square) - lines A and C intersect
Florenc (main bus station) - lines B and C intersect
These are transfer points from one line to another. Each transfer route is clearly marked and takes 3-5 minutes walking.
In the Metro Station
Trains run from around 4:45 a.m. and the last train leaves its station of origin at midnight. Night trams and buses must be used when the metro is closed. Trains arrive in 1-3 min. intervals during the peak hours of the morning and afternoon commute and in 4-10 min. intervals in the off hours. The time that has elapsed from the moment when the previous train left the station can be seen on the clock at the head of the tracks.
All stations are equipped with escalators and about two thirds of all metro stations allow access for the disabled.
Subway Announcements
Once on the train, the following announcements can be heard:
1. Name of the station where the train is currently stopped, e.g. "Můstek"
2. Warning of doors closing: "Ukončete prosím výstup a nástup, dveře se zavírají." (Please finish exiting and boarding the train, the doors are closing.)
3. Name of the following station (e.g. Muzeum): "Příští stanice: Muzeum" (Next station: Muzeum). If that station is also a transfer station, you will hear "Přestup na linku A/B/C." (Transfer to line A/B/C).
Prague Trams
With 500 km of tracks, trams (tramvaje) cover a large area of Prague and are used by some 300 million people a year. Daytime trams run from 4:30 a.m. till midnight in 8 - 10 minute intervals (8 - 15 minutes on weekends). Night trams (numbers 51 - 58) run from 00:30 a.m. till 4:30 a.m. in 40 minute intervals.
Tram 22
Tram 22 follows one of Prague's most scenic routes, passing by the National Theater to Staroměstská and Malostranská metro stations, and continuing up to the Belveder, Prague Castle and Pohořelec, with some stunning views along the way.
Historical Tram no. 41
The Historical Tram no. 41 (historická linka č. 41) is a historic tram that runs on weekends and holidays from April through mid-November. The tram runs from noon until about 5 p.m. The ticket costs 35 Kč for adults and 20 Kč for children under 15. http://www.dpp.cz/en/historical-tram-line-no-41/

Tram Schedules and Connections
You can look up Prague tram schedules and connections online at dpp.cz.
Prague City Buses
Buses (autobusy) cover the outskirts of Prague and areas where trams or the metro do not run. Daytime buses run from 4:30 a.m. till midnight in 6-8 min. intervals in peak hours, 10-20 min. intervals in the off hours, and 15-30 min. intervals on weekends. Night buses (numbers 501-513) run from around midnight till 4:30 a.m. at 30-60 min. intervals.
Bus 119 and 100
Bus 119 connects the Prague airport with the Nádraží Veleslavín metro station (line A) and bus 100 connects the aiport with the Zličínstation (line B). They are both a convenient and cheap way to get to and from the Prague airport. For more details, see Airport - Downtown.
Bus 112 to the Zoo
The Prague Zoo can be reached by bus 112 that runs from Nádraží Holešovice(metro C) every several minutes. The ride takes 10 minutes and you'll need a regular transport ticket .

Money
Czech crown (Koruna česká; Kč), The currency is the Czech crown (Koruna česká, or Kč). Euros do not circulate. ATMs are widely available, and credit cards are accepted almost everywhere. The Czech crown (Koruna česká, or Kč) is divided into 100 hellers or haléřů. Bank notes come in denominations of 100Kč, 200Kč, 500Kč, 1000Kč, 2000Kč and 5000Kč; coins are of 1Kč, 2Kč, 5Kč, 10Kč, 20Kč and 50Kč. Hellers do not circulate, but prices are sometimes denominated in fractions of crowns. In these instances, the total will be rounded to the nearest whole crown.
Keep small change handy for use at public toilets and tram-ticket machines, and try to keep some small-denomination notes for shops, cafes and bars – getting change for the 2000Kč notes that ATMs often spit out can be a problem. You'll find ATMs all around Prague. There are ATMs on the concourse of Prague's main train station as well as at both arrivals terminals at Prague airport. Most ATMs accept any credit or debit card, provided you have a four-digit PIN code.
Plugs&Sockets and electricity
Electricity in Prague is 230V, 50Hz AC. Outlets have the standard European socket with two small round holes and a protruding earth (ground) pin. If you have a different plug, bring an adapter. North American 110V appliances will also need a transformer if they don't have built-in voltage adjustment.
Weather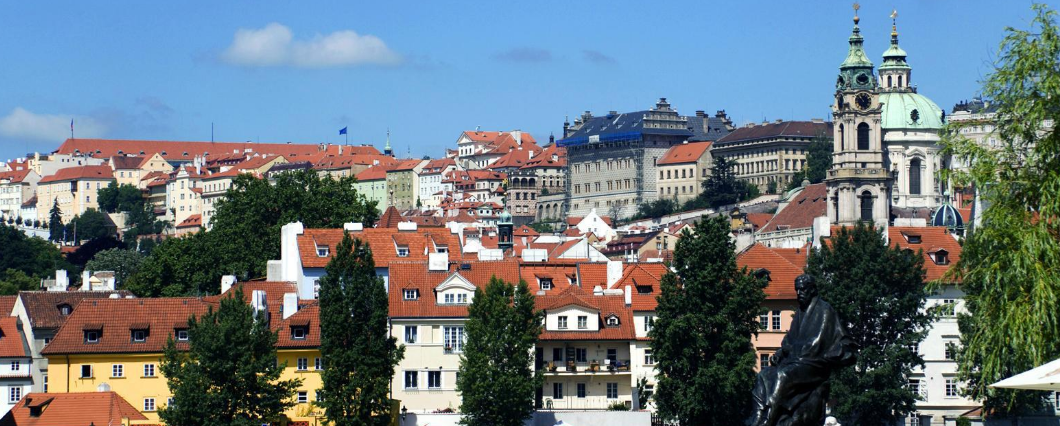 Temperature
As Prague, Czech Republic enters its summer season in June, the temperatures continue to warm up. During this month, the average temperature for the city begins at 15°C, created by highs of 20°C during the daytime and lows of 10°C after dark. This rises up to 17°C by the end of the month, created by highs of 22°C during the daytime and lows of 12°C after dark, making the final week of June the best time to visit if you want to holiday in Prague when the city is warmest. Even though it only happens on an average of once every ten days, temperatures can sometimes rise above 28°C and drop below 5°C in Prague in June. The highest temperature ever registered in the city during this month is 34°C, whilst the coldest temperature ever recorded here at this time of year is 2°C. Over the course of an average June, the length of the day is essentially constant, with a small difference of 12 minutes between the beginning and the end. June 1st is the shortest day of the month with 16:06 hours of daylight, whilst June 21st is the longest day of the month with 16:25 hours of daylight.
Sunshine Hours
During the month, Prague enjoys an average of ten hours of daily sunshine – that's the same as in May – alongside median cloud coverage of 50% (partly cloudy) which hardly varies at all. Cloud coverage begins at 50% on June 1st and rises up to 51% by June 27th. On an average day, the sky is clear/mostly clear 39% of the time, partly cloudy 26% and mostly cloudy/overcast 25%. At this time of year, Prague is subject to less than one full foggy day across the month.
Rainfall
The average monthly precipitation for the city in June is 67mm/3 inches – that's slightly less than the previous month – which is spread out between 17 rainy days. The probability of rainfall making an appearance across the month averages at around 60%. The most likely day is June 26th when rainfall falls on 61% of days, whilst the least likely day is June 2nd, when it falls on 59% of days. The most common forms of precipitation you can expect to see in Prague in June are moderate rain (which occurs on 52% of days with rainfall), thunderstorms (35%) and light rain (12%).
Humidity
At 69% – slightly higher than May – the humidity for Prague in June is relatively low compared to the colder winter and spring months, such as February and March. At this time of year, the relative humidity for the city fluctuates between 49% (comfortable) and 93% (very humid), rarely falling below 33% (comfortable) or reaching as high as 100% (very humid). The air is usually driest around June 3rd, when the relative humidity falls below 57% (mildly humid) three days out of four, whilst it's at its most humid around June 16th, when it rises above 89% (very humid) three days out of four.
Wind
During June, typical wind speeds range between 1 m/s (light air) and 7 m/s (moderate breeze), rarely going above 10 m/s (fresh breeze). The highest average wind speed of 4 m/s (gentle breeze) happens around June 30th, when the average daily maximum is 6 m/s (moderate breeze), whilst the lowest average wind speed of 4 m/s occurs around June 2nd, when the average daily maximum is 6 m/s.